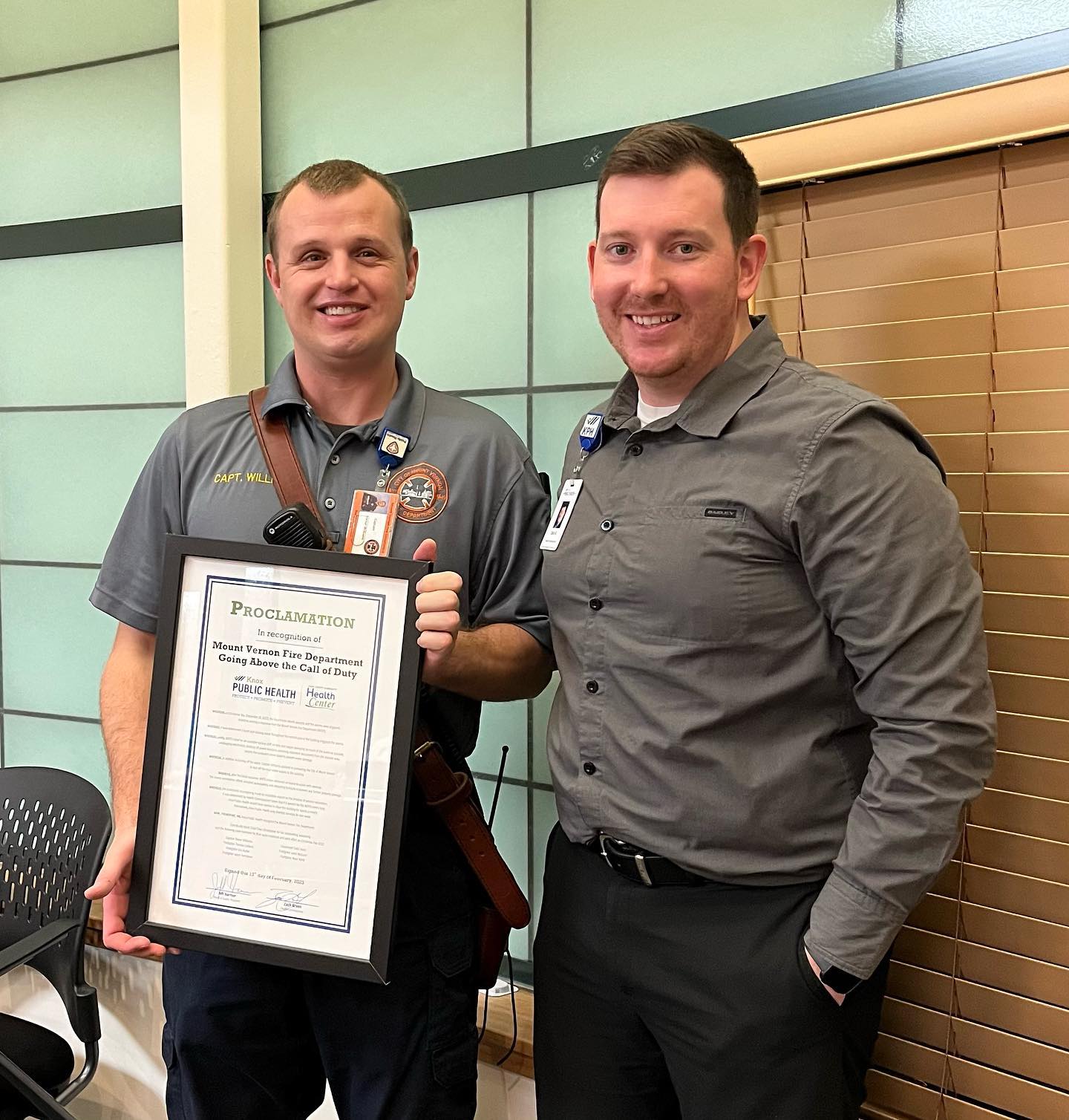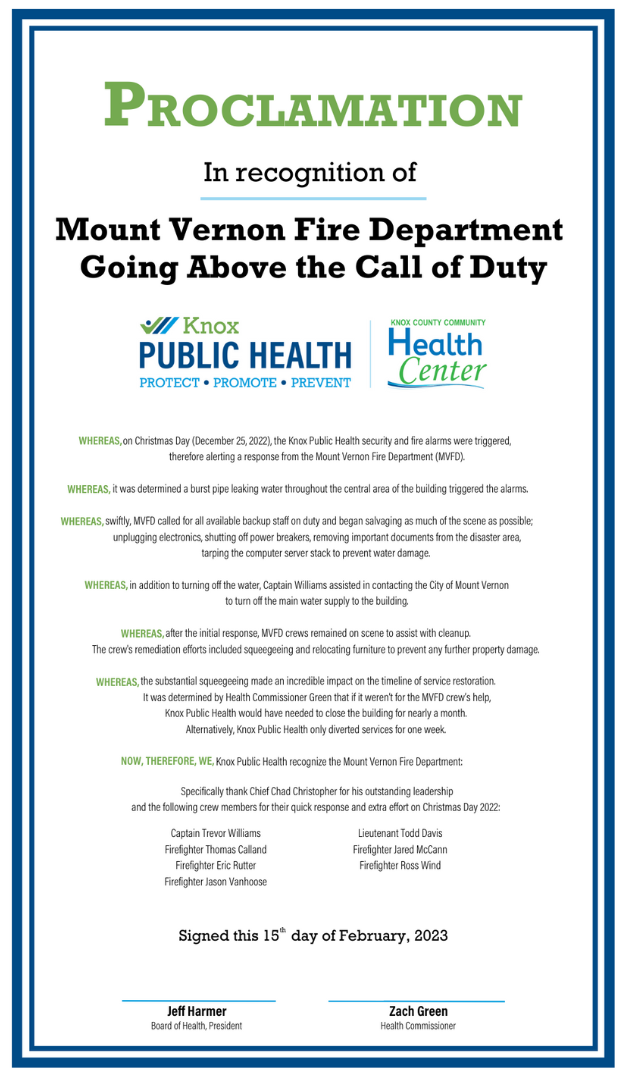 Capt. Trevor Williams accepted the Proclamation during the February 2023 Board of Health meeting as presented by Health Commissioner Zach Green.
PROCLAMATION
In rocognition of: Mount Vernon FIre Department Going Above the Call of Duty
Presented by: The Board of Health - Knox Public Health and the Community Health Center
WHEREAS, on Christmas Day (December 25, 2022), the Knox Public Health security and fire alarms were triggered, therefore alerting a response from the Mount Vernon Fire Department (MVFD).
WHEREAS, it was determined a burst pipe leaking water throughout the central area of the building triggered the alarms.
WHEREAS, swiftly, MVFD called for all available backup staff on duty and began salvaging as much of the scene as possible; unplugging electronics, shutting off power breakers, removing important documents from the disaster area, tarping the computer server stack to prevent water damage. 
WHEREAS, in addition to turning off the water, Captain Williams assisted in contacting the City of Mount Vernon to turn off the main water supply to the building.
WHEREAS, after the initial response, MVFD crews remained on scene to assist with cleanup. The crew's remediation efforts included squeegeeing and relocating furniture to prevent any further property damage.
WHEREAS, the substantial squeegeeing made an incredible impact on the timeline of service restoration.It was determined by Health Commissioner Green that if it weren't for the MVFD crew's help, Knox Public Health would have needed to close the building for nearly a month. Alternatively, Knox Public Health only diverted services for one week.
NOW, THEREFORE, WE, Knox Public Health recognize the Mount Vernon Fire Department: Specifically thank Chief Chad Christopher for his outstanding leadership and the following crew members for their quick response and extra effort on Christmas Day 2022: Captain Trevor Williams, Firefighter Thomas Calland, Firefighter Eric Rutter, Firefighter Jason Vanhoose, Lieutenant Todd Davis, Firefighter Jared McCann, Firefighter Ross Wind.
 Signed this 15th day of February, 2023.