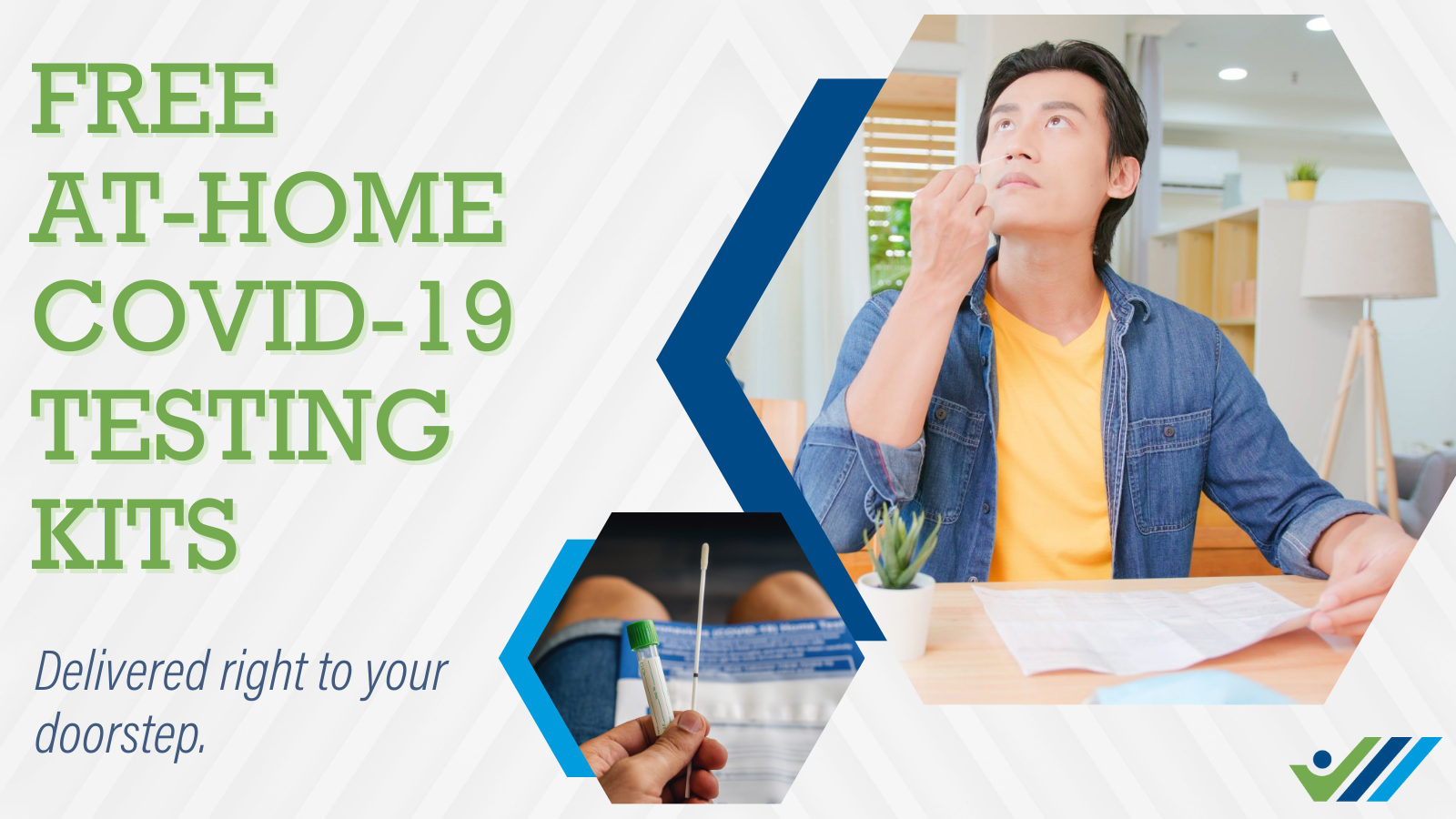 UPDATE - 10:00 AM - February 2, 2022 - Knox Public Health and the Danville Community Health Center are still out of at-home test kits, but you can order up to four FREE rapid test kits by mail by clicking on the image to the right or follow this link >>> www.covidtests.gov. Or in-office and curbside appointments can still be scheduled by calling 740-399-8008. If you have a positive home test and did not use a proctor, you can send your results to: This email address is being protected from spambots. You need JavaScript enabled to view it..
Jan. 6, 2022 - Knox Public Health has announced the limited availability of free at-home test kits for COVID-19. The BinaxNOW test provides results in minutes and is recommended for those with COVID-19 symptoms and access to a cell phone or a laptop computer.
The test kits are available while supplies lasts, from 8 a.m. to 4 p.m. at Knox Public Health, located at 11660 Upper Gilchrist Rd. There is a limit of two test kits per person.
Knox Public Health is also offering a PCR rapid test, currently, only by appointment and only for individuals who are symptomatic. The test is administered via nasal swab with results available within an hour. To make an appointment, call 740-399-8008.
With the increase in positive cases for COVID-19 throughout Ohio, there has also been an increased demand for testing. In December, the Ohio Department of Health distributed 1.4 million at-home test kits throughout the state, including nearly 4,000 in Knox County.
Public Health officials recommend that those who are unvaccinated and have been exposed to a positive case should automatically quarantine for five days and wear a mask for five additional days. If individuals are vaccinated and exposed to a positive case, they should wear a mask when in public for 10 days. Testing is recommended but not required on day five after exposure.
Vaccination remains first line of defense from becoming seriously ill from COVID-19. Knox Public Health offers COVID-19 vaccine for both adults and children by appointment at the Community Health Center. Appointments can be made by calling 740-399-8008. Knox Public Health will soon announce several community vaccination clinics.